Anton Paar develops, produces and distributes highly accurate laboratory instruments and process measuring systems, and provides custom-tailored automation and robotic solutions.
Anton Paar is the world leader in the measurement of density, concentration, and CO2 and in the field of rheometry. Anton Paar GmbH is owned by the charitable Santner Foundation. Progress and innovation, high-precision craft and the passion for research define Anton Paar. Our measuring instruments reflect our thoughts and actions: Components produced with the highest precision, innovative measuring principles and well-designed user interfaces represent our understanding of quality. Our products are created in a dialog with our customers and integrate seamlessly into their working environment. They exactly meet customers' requirements and are the solutions to the challenges they face. The notion of continually pushing back the limits of what is technically feasible inspires and motivates us each day to produce the best-measuring instruments for our customers. As the world leader in the fields of density and concentration measurement, rheometry, material characterization and the determination of dissolved CO2 we are already well on our way to achieving this.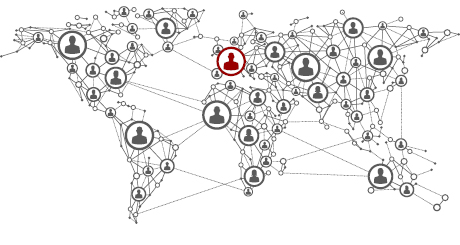 Anton Paar Microwave Synthesis & Synthetic Chemistry
Anton Paar's powerful synthesis reactors – the Monowave series, Multiwave PRO SOLV, and Masterwave BTR – all deliver outstanding performance. From smallest quantities to gram-scale library generation and kilogram batch processing, you can be sure to find the right solution for your synthesis application. Whichever choice you make for your laboratory, the systems' intuitive software always guarantees precise control of your reaction parameters.
Maximum accuracy in reaction control
The Monowave reactor´s immersing fiber optic sensor ensures immediate feedback, approaching the peak of precision in temperature measurement.
An accurate knowledge of the reaction temperature is the key factor for efficient, successful chemical synthesis.
Reaction screening at enhanced microwave conditions
The silicon carbide employed in Anton Paar's Rotor 4x48MC, 4x20MGC and 4x24MG5 opens up extraordinary avenues for method development.
Due to its excellent microwave absorption behavior, SiC allows you to heat up even virtually microwave-transparent solvents like toluene or dioxane.
Simple application of gaseous reagents
Benefit from a variety of Multiwave PRO accessories –  with the sophisticated gas loading system, a reactive or inert gas atmosphere is individually created in each vessel.
Apply pressures up to 20 bar prior to reactions for safe and effective microwave synthesis employing sensitive substrates.
Unique autosampler for reliable unattended operation
Anton Paar's optional MAS 24 autosampler unit for the Monowave reactors provides reliable unattended sequential processing of up to 24 vials of different sizes.
MAS 24 is the only comparable autosampler with two operation modes:
the Open Access Mode, for quick and efficient programming of multiple experiments at any position at any time and
the Software-guided Loading Strategy, ensuring safe use by presenting the next free position at a single insert spot.
Directly observe your reaction progress
The integrated digital camera is a highly useful add-on to your microwave synthesis system configuration.
Watch what is going on in your vial at all times – so you can swiftly react to anything by varying stirring speed, time or reaction temperature.
Established in 1922
HEADQUARTERS IN GRAZ AUSTRIA
OWNED BY THE CHARITABLE SANTNER FOUNDATION
7 PRODUCING COMPANIES
29 SALES SUBSIDIARIES
60 DISTRIBUTION PARTNERS
>3000 EMPLOYEES
>20% INVESTMENT IN RESEARCH & DEVELOPMENT
€ 309 NET SALES REVENUE 2017